Commercial Roofing Pros in Central Florida
Castle Builders And Roofing, LLC, has the skills, knowledge and equipment to handle any commercial roofing project. Whether you need repairs, re-roofing or new roof installation, you can rely on our expert craftsmanship, backed by our satisfaction guarantee and a three-year warranty. From homeowner associations and apartment complexes to commercial buildings, if it has a roof, we can work on it.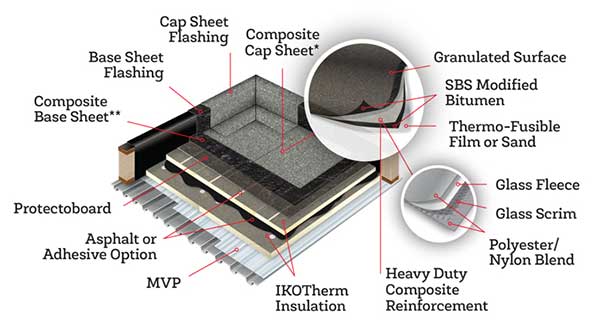 What Is Commercial Roofing?
Residential and commercial roofing each have distinct designs. Most commercial roofs have very low, almost nonexistent slopes and are substantially larger than their residential counterparts. Flat roofs are more difficult to maintain and repair because they are more expansive and installed in segments.
Commercial roofing must be able to accommodate heavy rooftop HVAC systems and other equipment. Because of these distinctions, most commercial roofs consist of materials such as TPO, metal or modified bitumen, all of which are known for their superior durability, moisture resistance, energy efficiency and strength.
Extreme Weather Protection
Despite their differences, residential and commercial roofing systems have a few commonalities. For one, they are both vulnerable to the effects of extreme weather and natural disasters, which can cause extensive damage and can diminish property value. Because of this, an experienced licensed roofer will utilize high-quality materials and detail-oriented installation techniques to ensure the structure is stable and durable.
Manufacturers We Use
Castle Builders And Roofing, LLC, only uses top-quality products from some of the industry's most respected manufacturers, including:
Contact Us Today for a Free Estimate
If you have a commercial roofing project in Central Florida, count on the team at Castle Builders And Roofing, LLC, for professional service and exceptional craftsmanship. To arrange a free, no-obligation consultation and estimate, submit the contact request form or call (407) 417-2171.