Modified Bitumen
What Is Modified Bitumen?
Modified Bitumen (MB) roofing is an asphalt-based cousin to Built-up-Roof (BUR), roofing that is designed for low-slope or "flat" roof systems. Engineered modified bitumen roofing membranes were developed in Europe in the mid 1960s and have been effectively employed in the US and Canada since 1975. Modified Bitumen Roofing Systems are built to resist years of exposure to harsh weather conditions. It's one of the most trusted flat roofing systems on the market today, with five levels of protection.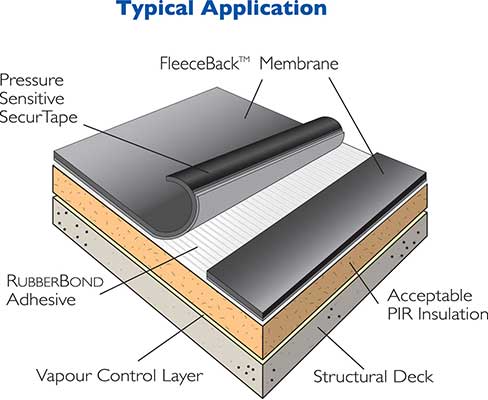 5 Levels of Protection
Modified Bitumen Roofing Systems: are built on a five-layer foundation of roofing components.
Insulation: is used to produce a "R" value, or thermal resistance, for the roof system's temperature stability.
Plies: or Modified Base Sheets
Modified Bitumen Membranes: – Sheet membranes made in the factory from a co-polymer reinforced with polyester or fiberglass.
Adhesive: – Waterproofing material with a hot or cold-applied bonding agent UV protection and weather resistance are provided through surfacing.
MODIFIED BITUMEN ROOFING BENEFITS
Proven track record of success
Superior water-resistant properties
Various application procedures are available.
A wide range of top-surfacing alternatives is available, including "Cool Roofing" possibilities.
Insulation improves the performance of a building component.
High-tensile-strength tensile-strength tensile-streng
Available as part of a roofing system that is fire, wind, and/or hail resistant Competitive life-cycle cost
Installation options include flame-free and VOC-free options.
Many MB systems come with long-term warranties.