High-Quality Metal Roofing Services
If you are looking for a cost-effective, energy-efficient system that will protect your property for decades with little maintenance, you might want to consider metal roofing. While this material traditionally fits commercial and industrial applications, it is increasingly popular among homeowners too. Castle Builders And Roofing, LLC, provides a generous selection of beautiful, functional metal roofing options for homes and businesses.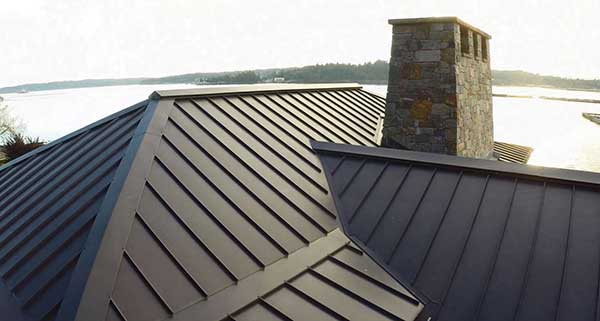 Benefits of Metal Roofs
Durable
A well-built metal roof will most likely outlast the home! Metal repels water, reflects heat and can withstand wind. It is also fire-resistant, mildew-resistant, insect-resistant and rot-resistant. Because of the high level of trust in metal roofs, the standard guarantee on these systems is between 20 and 50 years.
Lightweight
Metal is substantially lighter than other long-lasting roofing materials like tiling. Metal roofs weigh between 50 and 150 pounds per square foot — a measurement of 100 square feet. Because of its weight, our roofers can install metal roofing over an existing roof without extra structural support.
Energy-Efficient
Metal reflects the sun's radiant heat, reducing the amount of heat that enters your building through the roof. Because your air conditioner does not have to work as hard to maintain a pleasant temperature, your energy bills will naturally decrease.
Affordable
Although metal roofs can be more expensive up front, they are quite cost effective in the long run. Metal roofing can also help you save money on your homeowner's insurance and raise your property value. Additionally, metal roofs are low maintenance, which can save you money on maintenance and repairs and can qualify you for an ENERGY STAR® tax incentive.
Learn More About Metal Roofing
If you have interest in a metal roof for your home or business, you will want to hire a qualified, licensed roofer to do the job. Send us a message via the contact request form or call Castle Builders And Roofing, LLC, at (407) 417-2171 to learn more about installing a metal roof or another roofing system. We'll be happy to set up an appointment for you with one of our experts.