A Complete Suite of Residential Roofing Services
Castle Builders And Roofing, LLC, is a team of hardworking experts dedicated to helping customers stay protected with dependable, durable residential roofing solutions. We offer a full slate of services, from inspections and maintenance to leak repair, storm restoration and roof replacements. We also provide roof installation for newly constructed homes.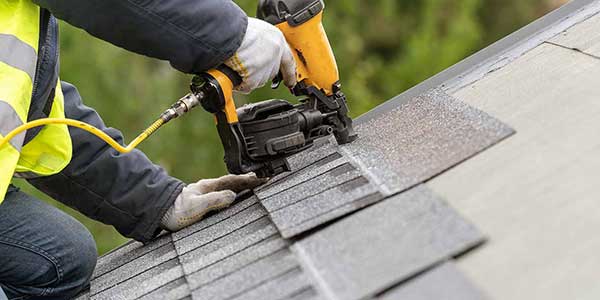 Roof Replacement & Installation
Harsh Florida weather can take a toll on roofing systems, necessitating storm damage restoration or a complete roof replacement. Even roofs that do withstand hurricanes and tropical storms are nonetheless subject to quite a bit of wear and tear over the course of their lifetimes. Eventually, they need replacing.
We recognize re-roofing is a big deal, both physically and financially. That is why we provide same-as-cash and traditional financing to enable you to receive the residential roofing system you want and need without compromise or sacrifice. If your roof has damage from a covered event, we will also help you file an insurance claim. Depending on the circumstances and your policy, you may be eligible for a new roof, free of charge. 
Roof Repair
A leaking roof can pose a serious threat to your personal property and to your home's structural integrity. Missing shingles can provide a cozy home for insects. Cracked or broken shingles can trap moisture and facilitate mold growth. And lightning-damaged materials can jeopardize the roofing system's stability. Whatever residential roofing issues you are facing, you can trust the professionals at Castle Builders And Roofing to locate the source and to implement a reliable, effective solution.
Request a Free Roofing Estimate Today
Whether you have concerns about a leaking roof, rotted fascia boards or extensive storm damage, we at Castle Builders And Roofing, LLC, are here to help. To set up a free, no-obligation consultation with a friendly roofing contractor, submit the contact request form or call us at (407) 417-2171.