Tile Roof
Beautiful And Long-Lasting
For quality and longevity, distinctive, beautiful, and sustainable tile is the roofing material of choice. Its natural beauty have been prized for thousands of years, and they continue to be so today, with the addition of a wide range of shapes, profiles, and colors for unlimited decorating options. And, unlike wood shakes or asphalt shingles, tile keeps its color and beauty for a long time.
Built To Withstand The Elements
Tile has a lot more to offer than just aesthetics. Water, frost, fire, wind, and insect damage are all resistant to tile roofs, which can persist for centuries rather than decades. When a building owner invests in a well placed tile roof, it will be the last roof they will ever need to purchase, which is a significant benefit in terms of resale value.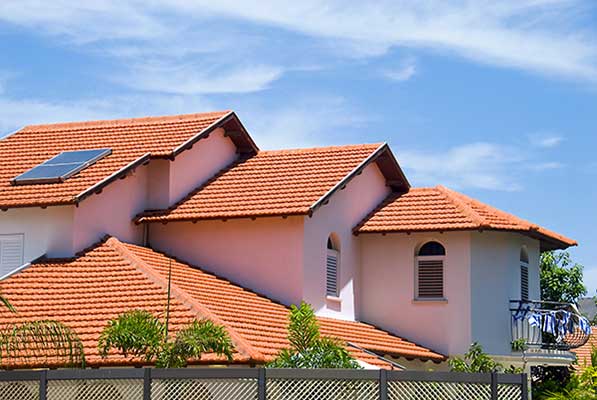 Versatile
Tile is the most adaptable roofing material available. Wood shakes, chipped stone, and shingle-style slate, as well as more typical barrel and s-shaped profiles, can all be fashioned out of clay and concrete. Every architectural style has a perfect fit.
Energy Efficient
Tile roofs give great thermal qualities in practically every climate and geographic area, decreasing heat loss or gain. Natural air circulation beneath the tiles produces a heat transfer barrier that can assist cool a house in the summer and warm it in the winter, saving up to 20% on energy expenses.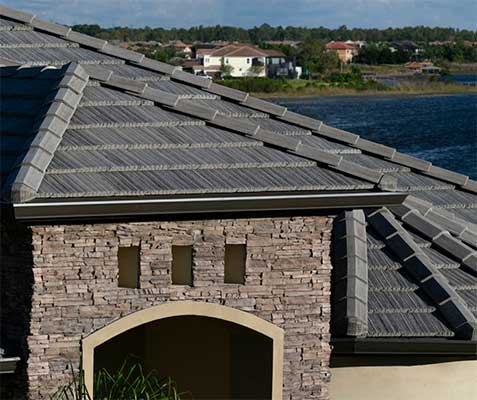 Sustainable
Unlike petroleum-based roofing such as asphalt shingles, tile is created from basic materials that do not deplete finite natural resources. There are no preservatives in tile roofing, and waste from manufacture can be recycled back into the manufacturing process rather than being dumped.
An Excellent Investment
When the cost per year of use is considered, tile roofs offer unrivaled value. Customers who pick a clay or concrete tile roof will enjoy the aesthetics, quality, energy efficiency, and durability of the roof for a lifetime, despite the higher initial expenditures.